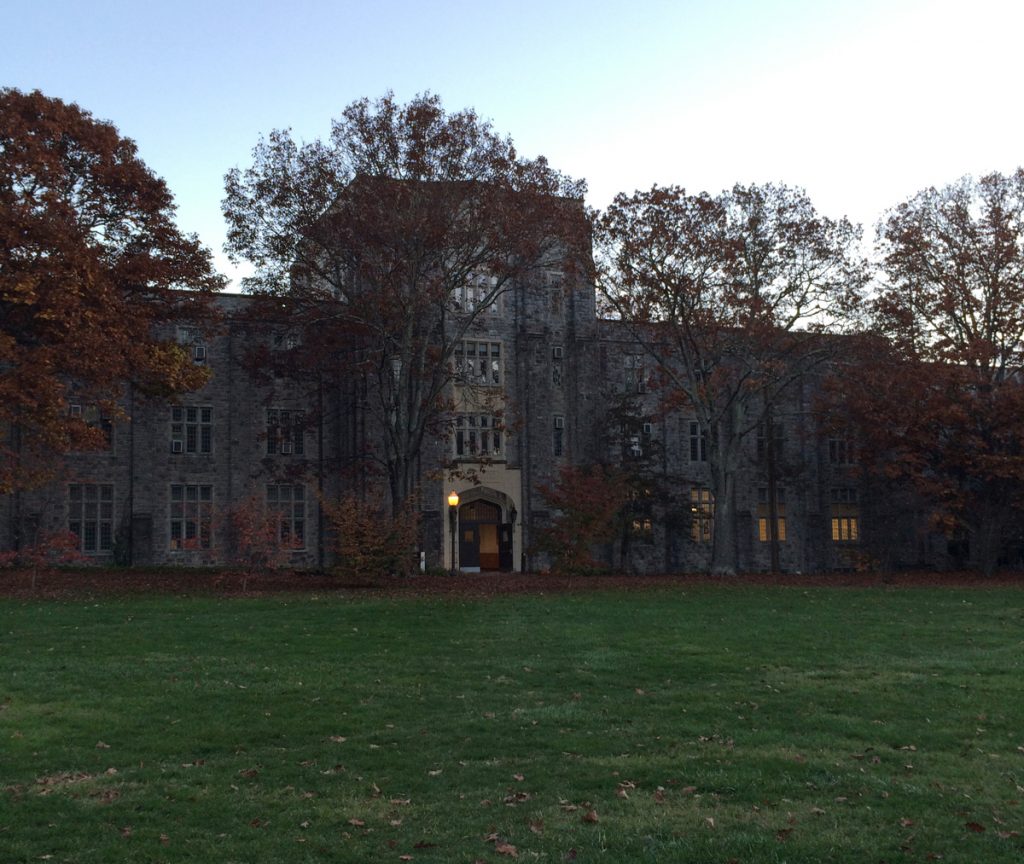 Seitz Hall, the new home of Virginia Tech's Insect Collection
This winter, the Virginia Tech Insect Collection is moving back to campus. After 20 years of temporary storage at Price's Fork Research Facility (7 km east of campus), the 125-year-old collection is getting a new home in Seitz Hall.


New collection space in Seitz Hall on Virginia Tech's campus
Thanks to Deans Dr. Saied Mostaghimi and Dr. Alan Grant at Virginia Tech's College of Agriculture and Life Sciences, the Virginia Tech Insect Collection received an open 223 m-sq space in Seitz Hall (room A4, above). The space was excellent and we started right in with renovating the room. Renovation support was kindly provided by CALS and the Department of Entomology. Renovations included assessing the load limit of the floor, removing old carpet squares, patching and painting the walls, laying a new vinyl floor, and installation of two AC units and a dehumidifier for proper storage of dried insect specimens. (Thanks to VT Facilities, Josh Echols and Barry Keith and for installation of AC units and supervising the completion of the project!)


Seitz A4 sans carpeting and with a fresh coat of paint


The renovated room, complete with a new vinyl floor and ready for move-in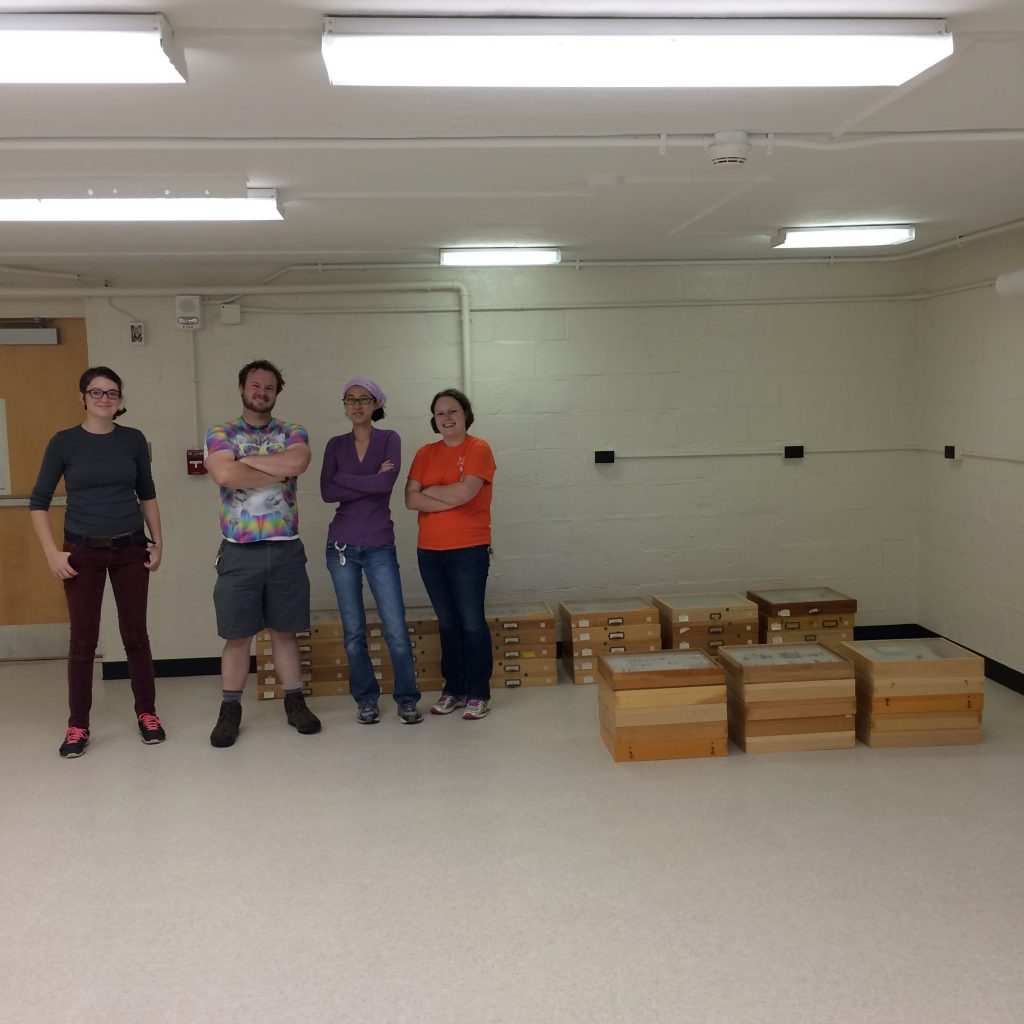 With the help of students in the Entomology Department at Virginia Tech, we started moving drawers back to campus, L to R: Katy Lawler (undergraduate, major: Wildlife and minor: Entomology), Jackson Means (PhD student: millipede systematics), Rhea Wong (MS student: millipede systematics), Pat Shorter (undergraduate, major: Biology and minor: Entomology).
Last month, and with generous support from an NSF Collections in Support of Biological Research award (DBI# 1458045) we received 1020 new Cornell drawers from Hh, and this month 22 new museum-grade insect cabinets from Delta Designs will arrive. There's been a lot of activity in the Insect Collection and the next project is swapping the loose-fitting and pest-prone old drawers with new tight-fitting drawers from Hh.